American Jazz Vocalist, Stephanie Porter was first heard nationally in the mid-nineties, reaching the top 100 Gavin National Jazz Radio Chart.  A world class vocalist with a rare contralto range, Porter has been on a total of 14-album releases, including her latest, "Radio Theatre", where she penned seven original tracks. An album featuring multi-platinum trumpeter, Steve Madaio.  
Stephanie has shared stages with original jazz greats Ernestine Anderson, Buddy Catlet, Bob Hammer, Jack Percival and Red Kelly, to name a few.  She has also opened for contemporary artists, including Michael McDonald, Chaka Khan, Cameo, Kansas and more. As a special guest, Porter has worked with The Tacoma Symphony under the direction of both Harvey Felder and Sarah Ionnides, The Harry James Orchestra, The Radio Rhythm Orchestra,  The Full Circle Jazz Orchestra, SRJO and Roadside Attraction.  As a background vocalist, she has performed with The Steve Miller Band in concert. Stephanie also toured with Hit Explosion during the 1990's, a very popular dance band, booked regularly at Portland's Crystal Ballroom, The Seattle ShowBox, Fenix Underground, Kingdome and Key Arena.   
A long-gigging jazz singer with ensembles, Porter has toured and performed across the US and Europe, preferring to remain an independent recording artist, based in Seattle.  Singing in just about every club, festival, arena and theater in the PNW. Some of Stephanie residencies include the El Gaucho's "Pampas Room", Tula's award winning jazz club, Belltowns 2218 and Red Kelly's Jazz Club, Tacoma, WA.  Headlining performances "New Years at the Needle" and "New Years at Chihuly Glass Garden", "Bumpershoot", and variable festivals, fundraisers and corporate events.  
Honors include the Earshot "Golden Ear" and IndieMusic.com's "Top 25 Best and Brightest Musical Artists", with recordings charting at #2 and #9, recognized by the International Association of Independent Recording Artist.
As a recording artist, Porter's music has been broadcasted on regular rotation for over two decades. Most notable releases include A Foggy Day, My Heart Belongs to Daddy, World on a String, Body and Soul, Cheek to Cheek, How Deep is the Ocean, Can't Get Started, and her original composition He thinks that I'm wonderful.  A natural born jazz vocalist and entertainer, and artist that enjoys singing music of all styles.  A "first call" vocalist whose classic and unique voice continues to be a favorite feature for jingles, television shows, and motion pictures.  
Porter is true to the songs she sings, always honest with the audience listening, and enveloped in the creative process with her band.  KNKX's Nick Morrison described her as a favorite not only among jazz listeners, but among jazz musicians. 
A little History:
Stephanie Porter was born in Seattle, WA, a Garfield High School Alumni and is a Third-Generation Music Professional in the PNW.  Ms. Porter's Sicilian Grandfather, Pietro Carrabba arrived in Washington in 1909, after arriving in New York. He arrived to perform with the Wagner's Band at the Alaska-Yukon-Pacific Exposition.  Pietro, a revered Maestro was a talented band leader and educator.  He held concerts along the West Coast throughout his lifetime.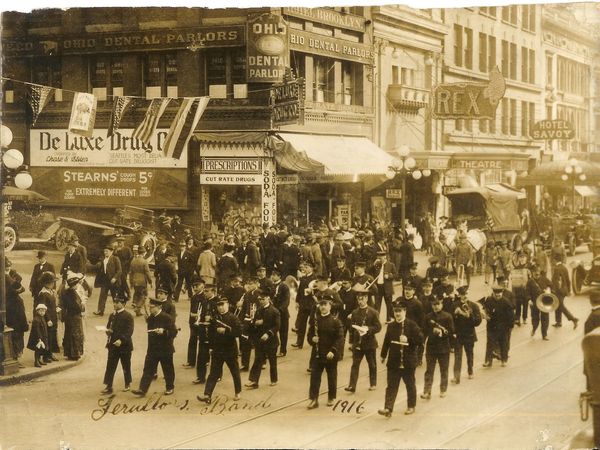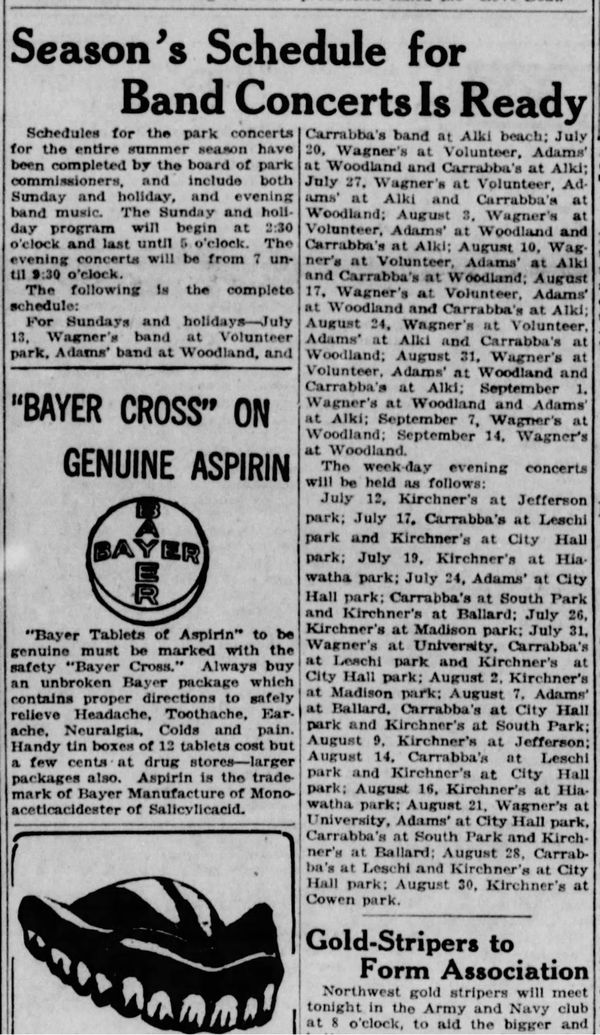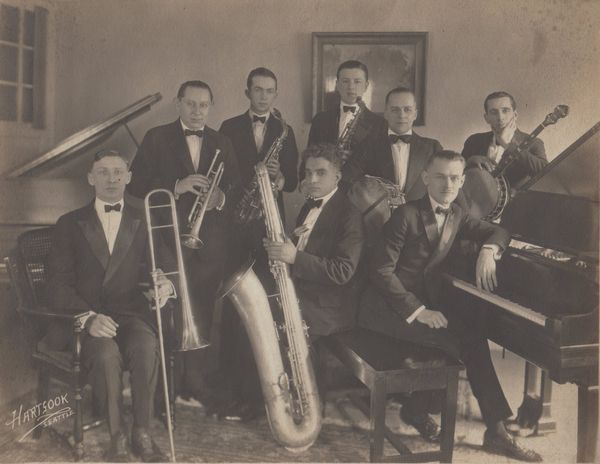 In 1916, Pietro Carrabba was formally commissioned to organize and instruct a band for Camp Lewis's opening. Serving with the 1st contingent during WWI.  Pictured below returning from France.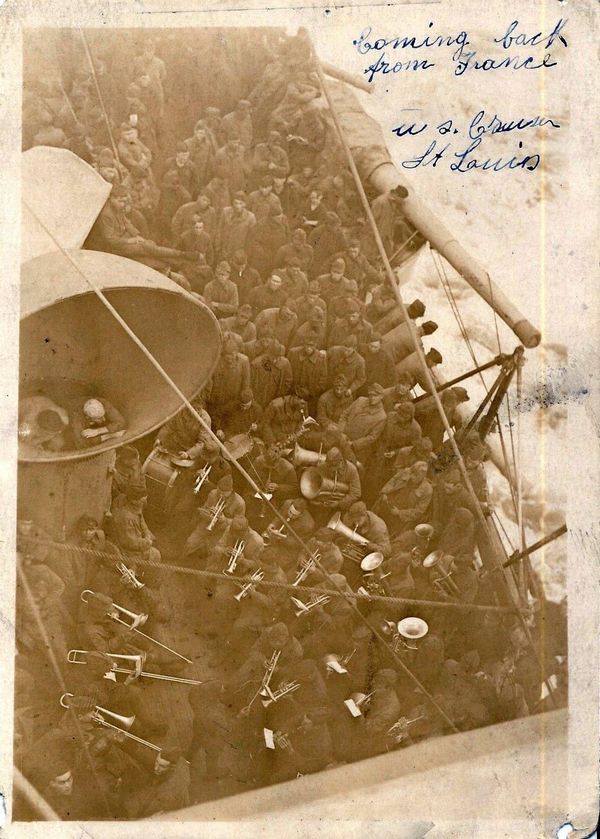 Pietro's children Lucy, Sal and Pete Carrabba continued the musical tradition during the Big Band Era and onward.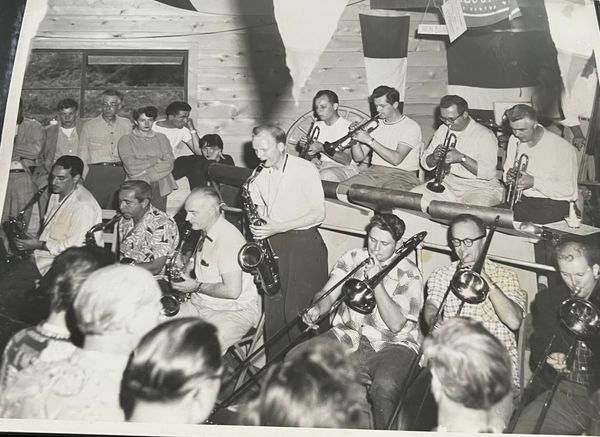 The Carrabba Family was kindly included in Seattle Music History books "Before Seattle Rocked" "and "Jackson Street After Hours". Photo below includes Sal Carrabba on Baritone Sax at Seattle's "Show Box" in 1952.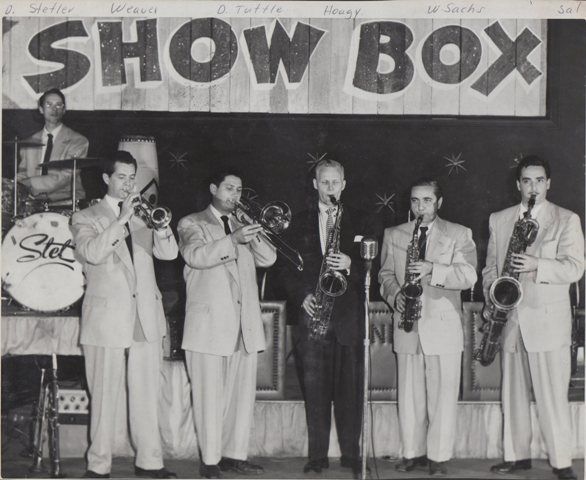 Porter Album credits: 
Solo release of standards, "Mood Swings" featured several talented NW musicians with superb arrangements by Bob Hammer, known for his work with Charles Mingus.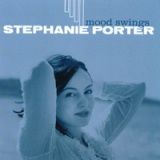 Second release "How Deep is the Ocean", is a brilliant showcase of her amazing talent as a vocalist, supported by a brilliant trio with pianist-composer Zyah Ahmonuel, bassist Dan O'Brien, and drummer Steve Yusen.  Love for sale reached #1 on the independent jazz charts and was selected for Indie-music Magazine Top 25 Songs For 2011 with others reaching the top 10.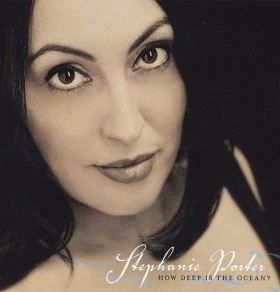 Third release, "Radio Theatre" blends her lush vocals with intriguing rhythms, inviting the listener to join her on a journey through longing, love and loss.  Two tracks on the album feature renowned trumpeter Steve Madaio, known for his countless recordings with Stevie Wonder, John Lennon, Bonnie Raitt and too many to name.  Radio Theatre fuses a sublimely fresh collection of original tracks and well-known standards.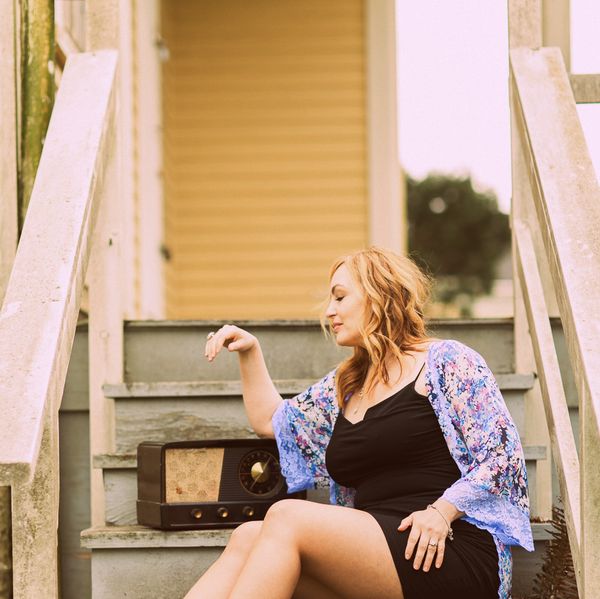 Other collaborations include, several with trumpeter/ producer Lance Buller; Portland based guitarist Christopher Woitach's  composition "The Big Sleep"; background vocals for Contemporary artists Ryan Shea Smith's classic "As long as I'm with you" and later with Nashville based country singer Callie Cash; original standards by writing team Steve Rice and Ken Morrison.  
Notable Recordings
Self-Produced Recordings / CD's
2015    Radio Theatre                        
2010    How Deep is the Ocean         
2003    Mood Swings                          
Featured Guest Vocalist Recordings / CD's
 Background vocals / CD's
2012     Album:  Something About You - Calley Cash   
2010     Song title:"As long as I'm with you"  - Ryan Shea Smith   
Commercial and Jingle Work through Bear Creek Studios and Morrison/Rice Productions